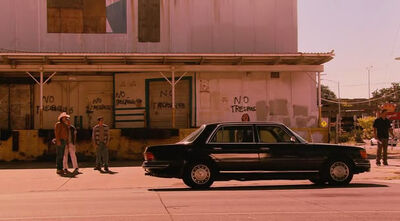 Mercedes-Benz SEL [W116]
is a car seen in Machete.
Overview
Edit
The Mercedes-Benz W116 is a series of flagship vehicles produced from September 1972 until 1979. The W116 automobiles were the first Mercedes-Benz models to be officially called S-Class, although earlier sedan models had already unofficially been designated with the letter 'S' - for Sonderklasse or "special class."
In The Film
Edit
This is owned by Booth.