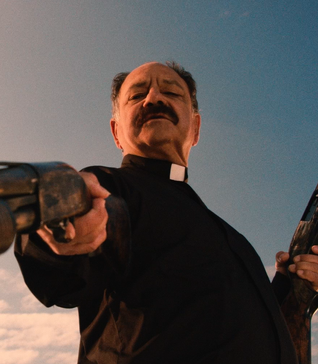 Padre Benicio Del Toro is a character seen in Machete.
Relationships
Edit
Etymology
Edit
The name Benicio is also used as a girl name. It is pronounced as Bey-NIY-Siy-ow- †. Benicio is a Spanish name of Latin origin. The name is of the meaning kind one.
Film Portrayal
Edit
He was portrayed by Cheech Marin.